Doula Taylour's patient story 4
A patient describes the experience of giving birth to her son, Wyatt, at Rose Medical Center with the help of Doula Taylour.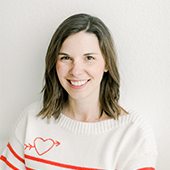 I wanted to mention to you how much I loved working with your doula program. I was originally supposed to have another doula, but Wyatt decided to make his arrival 3 weeks early so she was unavailable. Our primary doula seamlessly transitioned us over to working with Taylour who was incredible. I was a little nervous having not met her before, but the moment she walked into the room she brought such a familiar and calming presence with her that I immediately knew it was going to be a great partnership, and it was!
One of my favorite parts about working with Taylour was how she organized the personalities in the room. My mother and husband were both in the room with me, and I had been nervous that there would be too many people and not enough ways for each to feel like they contributed. Taylour was able to guide everyone gently into a support role, and it all felt so seamless to me. Each person had their place, which made me feel so comforted and supported during the process.
Taylour also just had an incredible presence to her that made me feel so confident. I remember having a moment, during transition, when I was wondering "can I do this?" Taylour walked around to face me, grabbing my hand and looking me straight in the eyes she said to me, " You are surrounded by people who love you and you are safe." It was such an intimate moment and exactly what I needed to hear. Throughout the entire process she knew exactly what to say and what to do to make me feel confident. She knew when to encourage me, when to laugh with me, and when to offer comforting words.
I could go on and on about how fantastic it was working with Taylour, from her dedication (I felt most comfortable contracting in a deep squat so Taylour did about 4 hours of squats with me while doing hip squeezes ha!), to the presence she brought to the room, she was amazing. I cannot thank the doula program and Taylour enough for helping me to have such an amazing un-medicated childbirth experience.
Published:
August 17, 2022
Location:
Rose Medical Center
Related Stories
August 11, 2023
Rose Medical Center
A patient shares her experience giving birth with Shantell by her side.
February 01, 2023
Rose Medical Center
A patient of doula Emily Logan discusses their care and support they received during their unmedicated hospital birth.