Doula Taylour's patient story 2
Heather K. describes her birthing experience at Rose Medical Center under the guidance of Doula Taylour.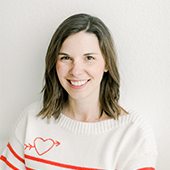 As first-time parents, we were so relieved to have Taylour as our doula. She was calm, knowledgeable and supportive. She immediately felt like someone we knew for a while and helped make our labor and delivery go smoothly.
Published:
January 01, 2022
Location:
Rose Medical Center
Related Stories
August 11, 2023
Rose Medical Center
A patient shares her experience giving birth with Shantell by her side.
February 01, 2023
Rose Medical Center
A patient of doula Emily Logan discusses their care and support they received during their unmedicated hospital birth.