Doula Jessica's patient story 1
A patient shares her birthing experience under the guidance of Doula Jessica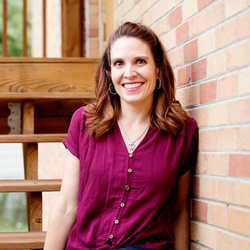 It was amazing to have Jessica's support as she seamlessly joined my husband and me at 3:00am to help bring our daughter into the world, which didn't happen until 9:00pm that evening! From the moment she arrived, she was one hundred percent in it with us, immediately applying pressure to my low back to help relieve the back labor and quickly getting up to speed on the first 30-some hours of labor.
Jessica's most amazing asset is her intuition and ability to ask the right questions at the right time to help draw out emotions and open up anything festering in the mind that can inhibit what needs to happen to open in labor. She was amazing at seeing when I was struggling internally with some hard decisions we had to make and helped both my husband and me let go and surrender to the birth experience we were having (not what we had envisioned).
By the time Jessica was holding one of my legs as I got to push out our little girl, I don't know what we had done without her for the first day of labor! She was an integral part of my successful birth, and I/we will be forever grateful for her services and her calm informed presence.
Location:
Rose Medical Center
Related Stories
August 11, 2023
Rose Medical Center
A patient shares her experience giving birth with Shantell by her side.
February 01, 2023
Rose Medical Center
A patient of doula Emily Logan discusses their care and support they received during their unmedicated hospital birth.