Chelsea and Doula Michael
Chelsea shares her positive experience giving birth under the guidance of Doula Michael.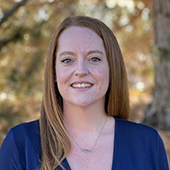 Michael was amazing during my labor! It was intense but she was very calm, helped myself and my support team, and had a ton of ideas to help me get through contractions. I was hoping to go unmedicated, around 5cm I got a bad migraine so I got an epidural and went to sleep. Michael was so helpful during the time I was laboring- she kept the focus on my labor (my mom and the nurses kept having random conversations that would get annoying and Michael would put a stop to that haha). I was just so impressed with the doula program and Rose. Thank you! - Chelsea
Location:
Rose Medical Center
Related Stories
August 11, 2023
Rose Medical Center
A patient shares her experience giving birth with Shantell by her side.
February 01, 2023
Rose Medical Center
A patient of doula Emily Logan discusses their care and support they received during their unmedicated hospital birth.