Rose nurse survives third heart attack, thanks South Metro & Sky Ridge
In the United States 60% to 80% of people who have experienced a cardiac arrest outside of the hospital die before getting there.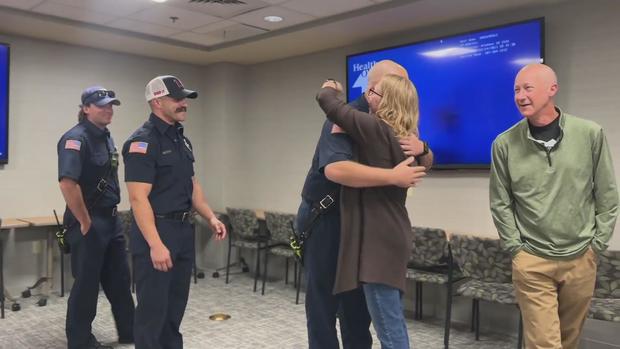 For the first time since August, Jennifer Harlan, Director of Professional Development at Rose Medical Center, was reunited with the group of paramedics who helped save her life at Sky Ridge Medical Center in Lone Tree.
Learn more about the ER at Sky Ridge.
Published:
November 20, 2023
Location:
Sky Ridge Medical Center
Related Newsroom Articles