Doula Taylour's patient story 3
A patient describes her birthing experience with Doula Taylour at Rose Medical Center.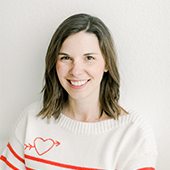 We had our baby (Moses) at Rose and had Taylour as our doula. We wanted to say just how incredible she was and have no idea what we would have done without her. She was calm, measured, decisive and really helped my husband and I work as a team. She stayed to make sure we were doing well and even checked in with us the next day. If we have another child, Taylour will be our first choice, and we will be 100% recommending her to friends who are also having kids.
Location:
Rose Medical Center
Related Stories
August 11, 2023
Rose Medical Center
A patient shares her experience giving birth with Shantell by her side.
February 01, 2023
Rose Medical Center
A patient of doula Emily Logan discusses their care and support they received during their unmedicated hospital birth.